Roller blinds for Administrative, Commercial & Office buildings - the effective protection against heat & glare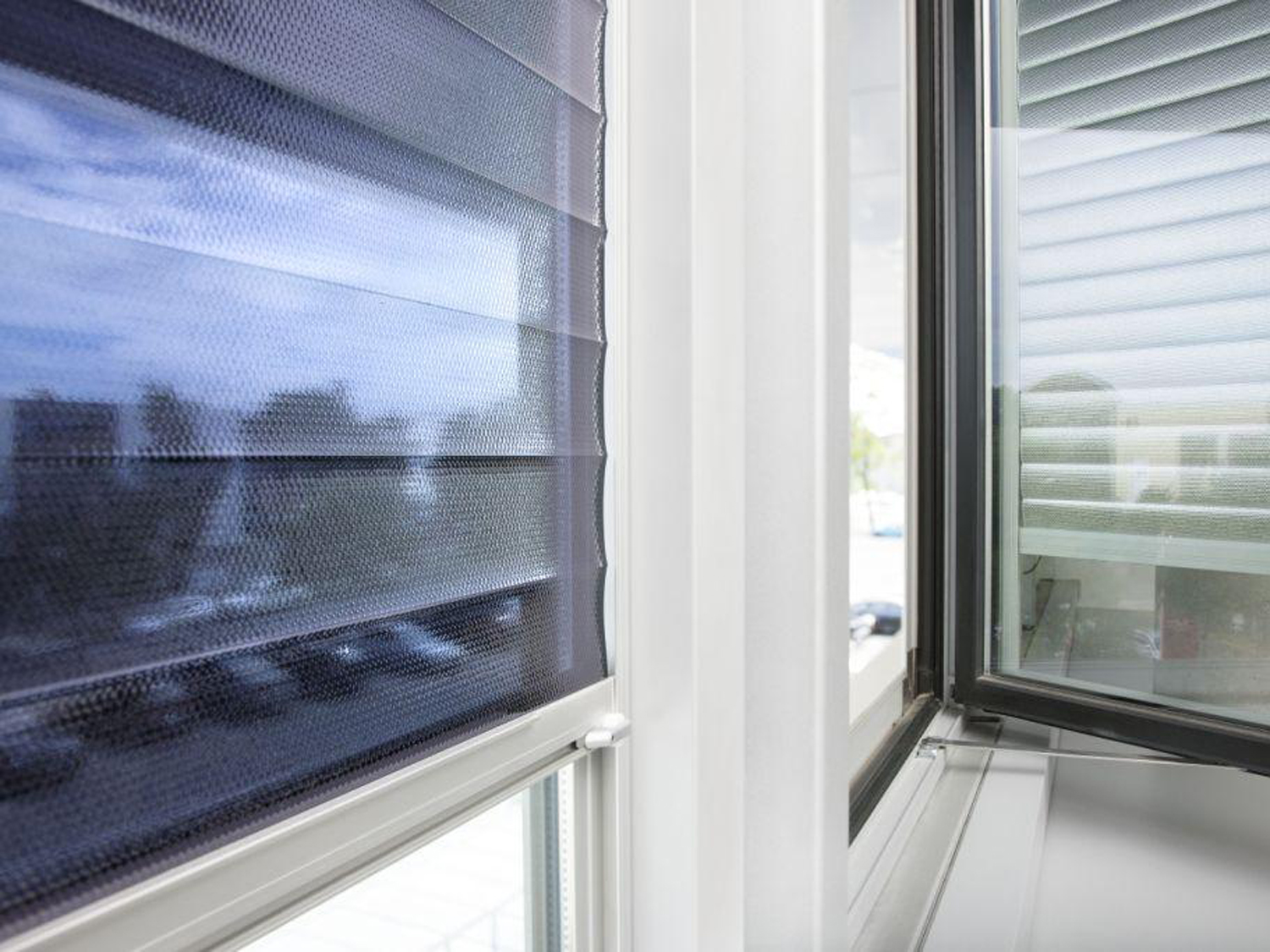 MULTIFILM® provides with its roller blinds reliable protection against sun's heat and excessive incidence of light with interior mounted blinds. Thus, for example, instances of glare and reflection on the workstation screen can be prevented.
"The core" of blinds is a polyester film with aluminium-coated exterior which acts like a mirror. As soon as sunlight strikes the blinds, the aluminium layer reflects it into the open. As a result, the room cannot heat up since the sunlight cannot be converted into heat inside the room.
Thus, thanks to the roller blinds room heating is reduced and room temperature remains pleasant.
Roller blinds provide effective protection against heat and glare in buildings with large surfaces of glazing
Buildings with large surfaces of glazing create visually effective façade structural designs with bright and congenial atmosphere. However, without roller blinds the rooms can heat up almost uncontrollably. The reasons for that can be traced to excessive incidence of light, but this can be controlled and regulated optimally by roller blinds.
Request referring Heat and glare protection with film roller blinds
Roller blinds made of transparent film by MULTIFILM protect effectively against heat and glare
The films dampen the incident sunlight without darkening the room. The result is a pleasant room climate that is ideal for working or sleeping. The benefits of our window blinds at a glance:
Antiglare sunscreen
Your room are effective protected against heating up
Cost-effective solution for all types of windows (also roof window blinds)
Request referring Film roller blinds