Glare protection
- provides ideal light conditions in the office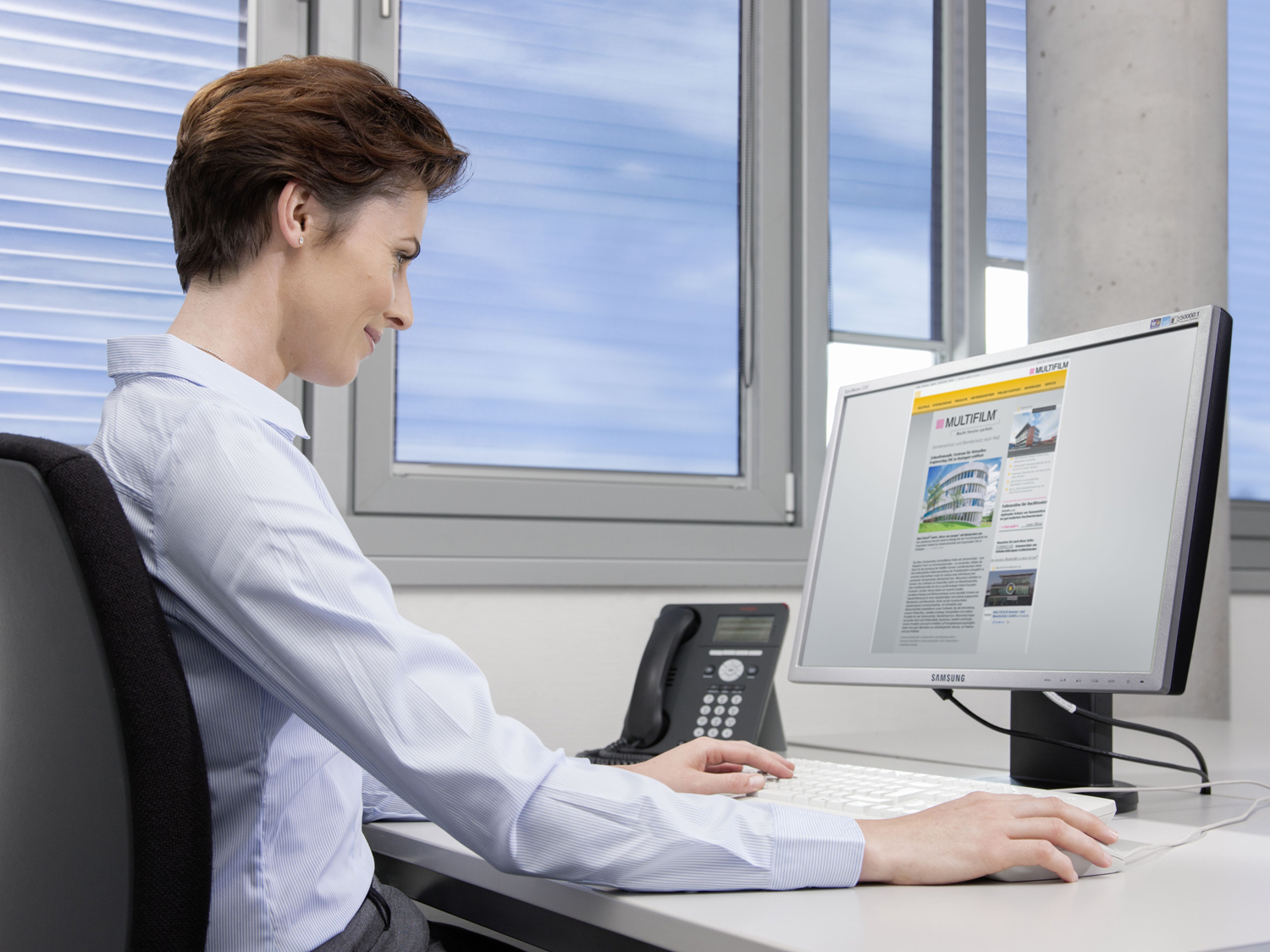 Ideal light conditions and pleasant room temperatures ensure a comfortable working atmosphere and enhance the employees' performance abilities.
Particularly important: effective glare protection still allowing sufficient daylight in the room. The conditions are created by film roller blinds:
Softening the incidental daylight using films with light transmission values between 1 and 4 %

Reduction of too large light density differences

Prevention of annoying glare, mirror effects and reflections

Natural room lighting with daylight

 

Good contrast on the computer screen

Eye protection

Clear view to the outside thanks to excellent transparency

MULTIFILM film roller blinds comply with numerous statutory provisions for effective glare protection at the PC workstations, e.g. Directive governing workplaces, regulation for work at Visual Display Units, DIN 5034-1, DIN EN 14501, and more.