Company
From outer space to your window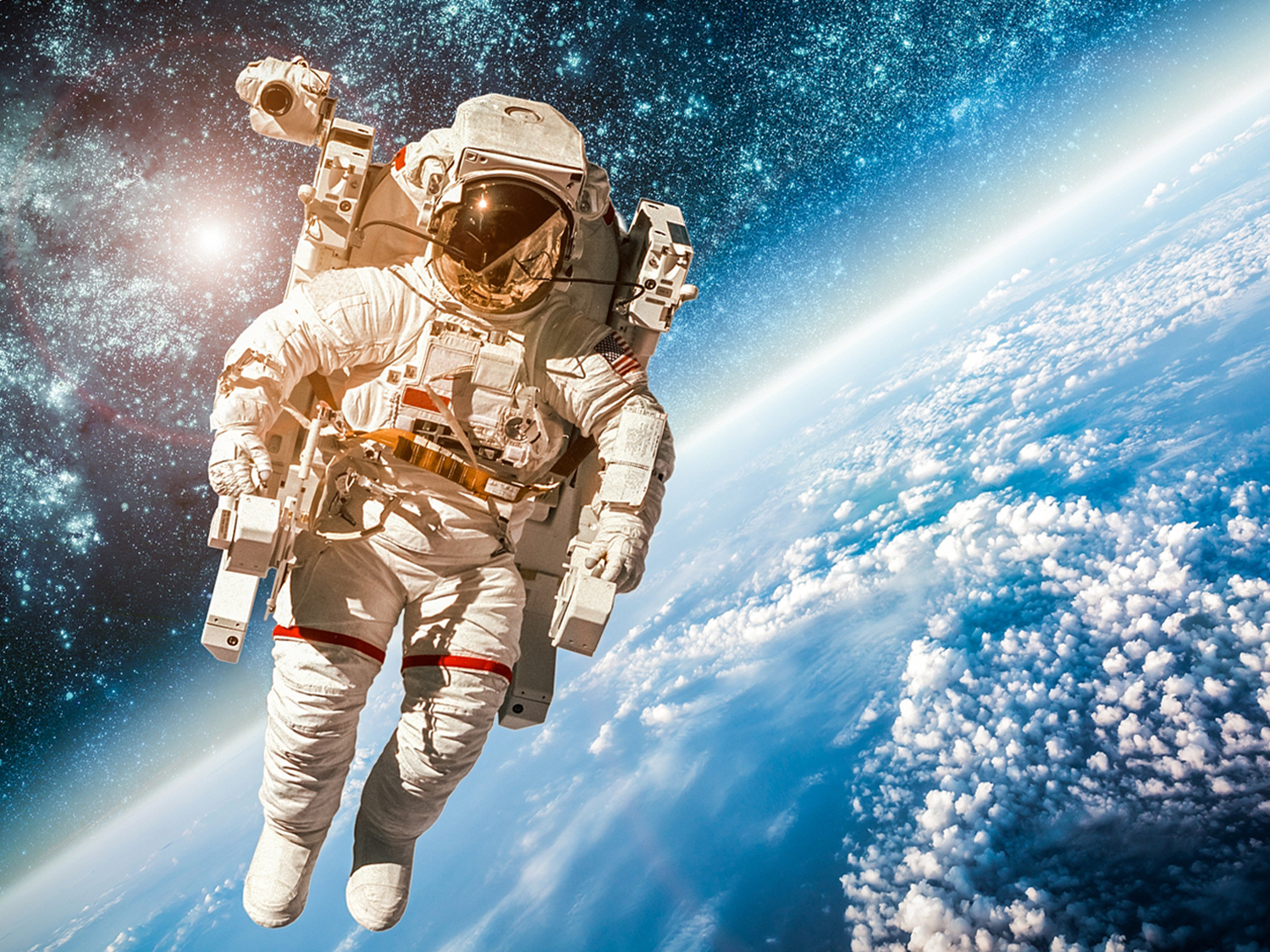 MULTIFILM Sonnen- und Blendschutz GmbH in Limbach-Oberfrohna near Chemnitz, Germany, has been producing sun protection systems using a not-so-common material, namely a transparent, highly reflective polyester film originally developed for the aerospace industry. Now, this material is being used for interior roller blinds. The film effectively protects against heat and glare. Thanks to its transparency, it maintains a clear view to the outside.
The product portfolio comprises a variety of roller blinds, opposite pull systems, large-format Film-Façade-Systems, vertical blinds and panel glide systems.
In product development and design, we are inspired by contemporary architectural trends and latest façade modelling technologies, as well as by the principles of energy management and ergonomics. In this regard, design and functionality of our products are integrated optimally.
MULTIFILM® products do not only protect against glare, but verifiably against heat as well: up to 88 % of the solar energy are kept away from the room. This saves energy and safeguards the environment. Moreover, as the materials used are carefully selected, they are very reliable and durable.
Personalized customer support
Every product is manufactured individually according to the customer's requirements
Technically competent advice and customer support by local dealers
Consulting, estimates, installation – all from one source
Individualized product customization and special solutions for particularly challenging installation and façade situations
Consulting on energy management
Innovation & technology
Development of a film fusion technology, enabling roller blinds up to a size of 3 x 8 m
Roller blinds Lux-Line with direction of closing from bottom to top
Film with two light transmission levels (MULTIFLEX®)
Roller blinds Compact-Line with very small head box (35 x 35 mm)
Development of a patented pleating method for increased film stability (MULTIWAVE® pleating) and harmonious interior and exterior view
Patented adjustable bottom rail for extra wide roller blinds Lux-Line
Development of a method for total area colouring of polyester film (MULTIDECOR Screen+)
Guaranteed quality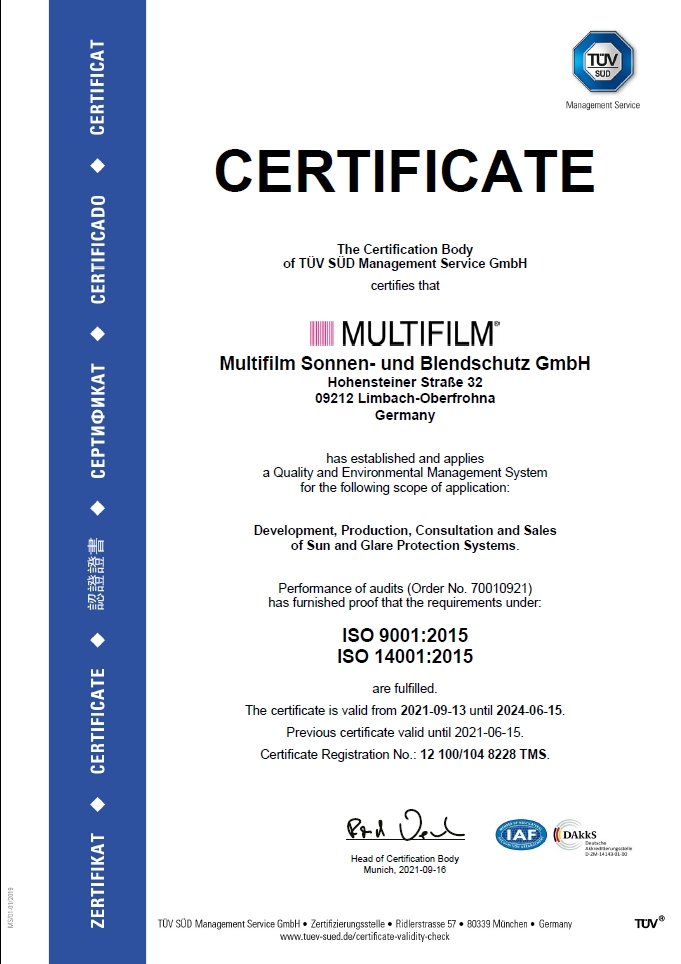 Warranty for all products
Quality management according to ISO 9001:2015
Environmental management according to ISO 14001:2015
Successful in the market for more than 25 years: most of the more than 600,0000 roller blinds are still operational
Compliance with requirements for computer workstations as per regulation for work with display screen equipment (EU Directive 90/270/EEC)
Member of the European Association for glare protection at Computer Workstations (EFfB)
Product quality according to DIN EN 13120
Above average compliance with DIN EN 14501 (performance requirements for sun protection systems) in respect of glare protection, heat protection and view to the outside